Group Techniques for Addiction Treatment
Many people struggle with a substance use disorder and search for effective methods to find recovery from addiction and lead happier and healthier lives. The good news is that group therapy techniques are designed to make the process more effective. Consider these methods to assist you in gaining new strategies for coping and facing specific struggles during a recovery journey.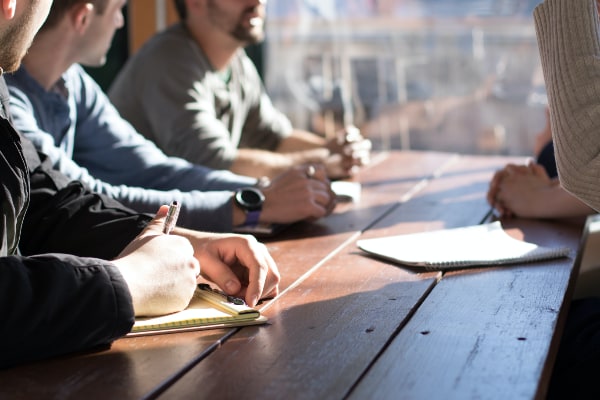 The Benefits of Group Therapy for Addiction Treatment
There are many benefits associated with group therapy for people recovering from addiction. Perhaps the most important benefit is camaraderie. Having support and a listening ear from those who understand the struggles and challenges resulting from addiction is an incredible asset. Other significant benefits include the following.
Insight from different perspectives
Confidentiality
Self-reflection
Confidence
Acceptance
Individuals who participate in various forms of group therapy can learn to accept their addiction and feel motivated to move forward with inner reflection and belonging to a group that understands.
Group sessions are always confidential and a safe space for people to open up to others about past and present experiences. It's also a great way to take accountability and build confidence and understanding of their journey.
Cognitive-Behavioral Group Therapy
Cognitive-behavioral group therapy relies on therapy approaches incorporating behavioral, relational, cognitive, and group therapy techniques to modify personal behaviors. This group therapy for addiction treatment provides better coping skills and allows the patient to handle situations where they feel challenged more effectively.
Motivational Interviewing Group Therapy
Motivational interviewing group therapy aims to change unhealthy behaviors in participants by providing motivation. The group format allows patients to feel connected to others while addressing their own issues and offering insights and goals for healthier lifestyles and choices.
Process-Oriented Group Therapy
Process-oriented group therapy involves patients or peers gathered with a facilitator to oversee the sessions. Those in long-term treatment usually attend them. Each session is designed to build gradually on the other.
Get the Support You Need
If you currently suffer from addiction, you can seek professional support to help you overcome those struggles and find the road to recovery. Experts can provide the insight and information you need to reach your substance-free goals and gain a new lease on life while interacting with others who relate. Please contact our partner facility, the Volpicelli Center for addiction treatment, today.
You are more than your addiction.
Allow our evidence-based addiction recovery program
to fully support you so you can live fully.
CALL NOW: (484) 351-8031